---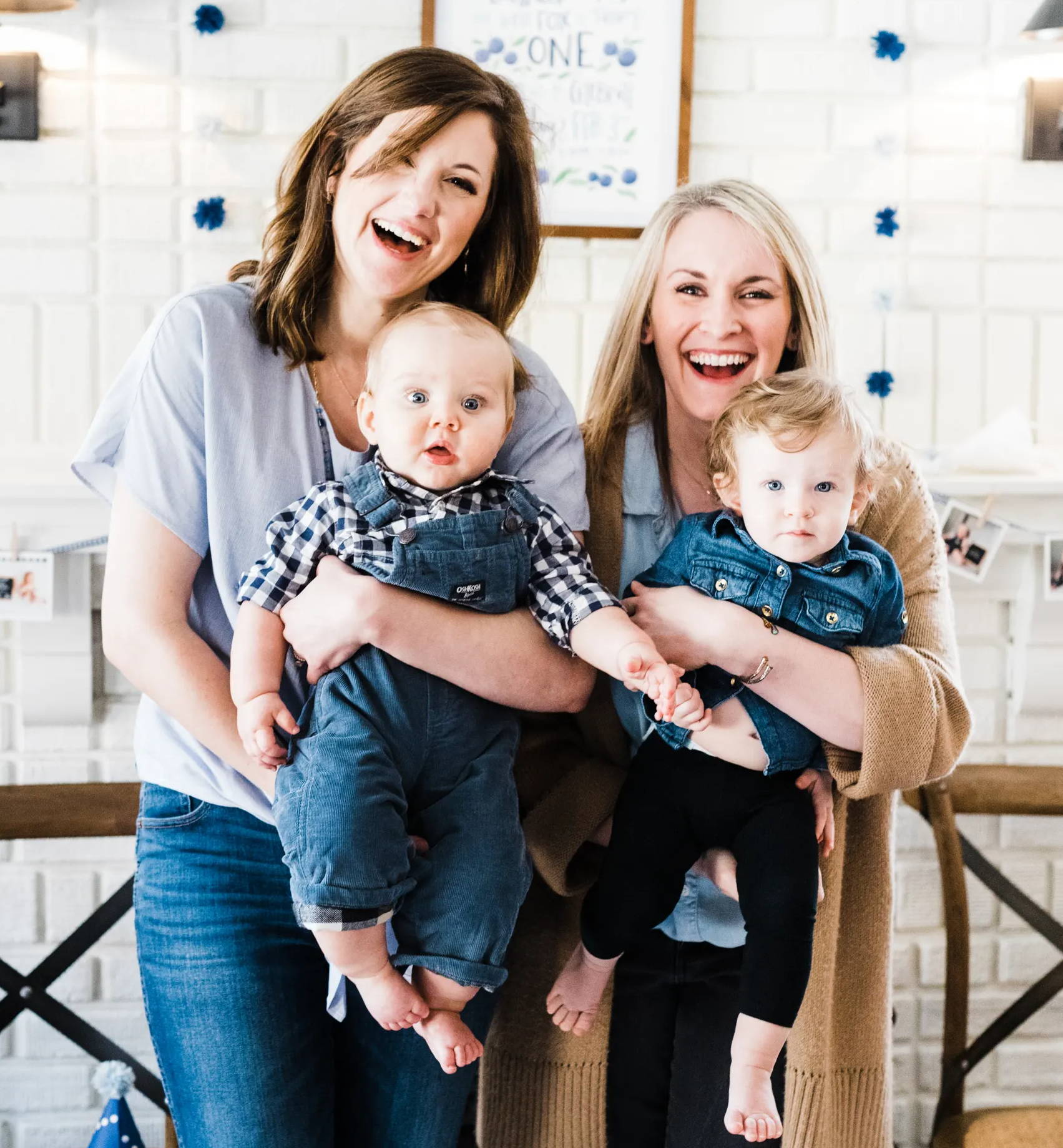 FOUNDED BY
Mattye Woodcock and Rachel Coffey
We're best friends, moms, and business owners who found a shared passion when planning our babies' first birthdays. As our little ones grew, so did our interest in beautiful party planning, meaningful details, and simplifying the process for other moms.
Namesake Celebrations combines our love for thoughtful planning, family heirlooms, and classic beauty. We're still pinching ourselves as we see this dream come to life, and we're tickled to get to share it with you!
---

We're here to help you tell your family's story.
Whether you're building on a cherished family heritage, or you're starting new traditions of your own, we're here to help you treasure the moments and milestones that matter. For thoughtfully celebrating special occasions and collecting meaningful heirlooms, Namesake Celebrations is here to make the process simple and enjoyable.
---

Beautiful celebrations without all the fuss.
We've spent countless hours searching for the perfect items for our children's birthday parties. This includes commissioning custom pieces, driving to 10+ locations of the same chain store to find the right number of favors, and just about pushing our husbands beyond their limits with our party set-up marathons. The results were beautiful, but at the end of it all, we were exhausted.
We don't regret the time and energy we spent on our children's parties, but we do realize not every mom can or wants to do it that way, and we don't think they should have to.
The more parties we created, the more we considered a different way. How could we create a shop where everything was beautiful, coordinated, and all in one place (let's not even begin to recount the collective number of transactions we've accumulated to pull off our parties).
Our vision is to bring all the "non-perishable" party items to one place so you can create a party that looks custom, without spending the time or money it takes to create a custom celebration. We've fine-tuned our collections to be festive, charming, and complete, allowing you to check each box on your party to-do list with ease. Essentially, we've thought of it all so you don't have to.
---